Press here to print out introductory letter and disclaimer form (which must be returned before reading)
---
View Dr. Randall-May's presentation for the Shift 'Intuition in Medicine Summit' on July 26, 2022. She discusses her work as a medical intuitive, her background and training and the science behind extended sensory perception. The panel discussion is of NOMI, the National Organization for Medical Intuition. CLICK HERE

This interview is part of the Intuitive Medicine Summit a free online event. For more information, please visit https://intuitivemedicinesummit.com. This recording is a copyright of The Shift Network. All rights reserved.

---
Join me on FaceBook CLICK HERE

Click Here for my YouTube June 2022 Interview


---
You know you love crystals, now you can get to know them better.


CRYSTAL READINGS by Cay Randall-May give personal intuitive insights into which types of crystal are best for your needs, how to build a 'crystal kit', how to select and use a pendulum, scrying stones, mystic spheres and more.
---
Star Woman Crystals in Tempe, Arizona ( for directions please call 480-423-9512. located conveniently close to Scottsdale, Phoenix, and all of the Valley of the Sun). Cost $30 per 15 minutes.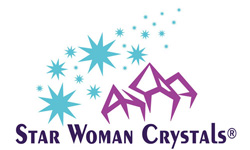 ---
More Links:


Listen to the archives of my Radio Program, find out about my books and events at www.healingcreativeresponse.com

Check here often as Cay's schedule is filled with talks, book signings, articles, and other special offerings. Click Here



Prayer Group has met continuously in Phoenix, Arizona since 1985. Please request info on dates and times. We follow the format described in the book, "Pray Together Now, How to Find or Form a Prayer Group" (Element Books, 1999; Vega Books, 2002). Rev. Randall-May is available to assist you in forming your own interdenominational prayer group using the same format or one that you prefer.
---
This site was last updated 01/21/2022